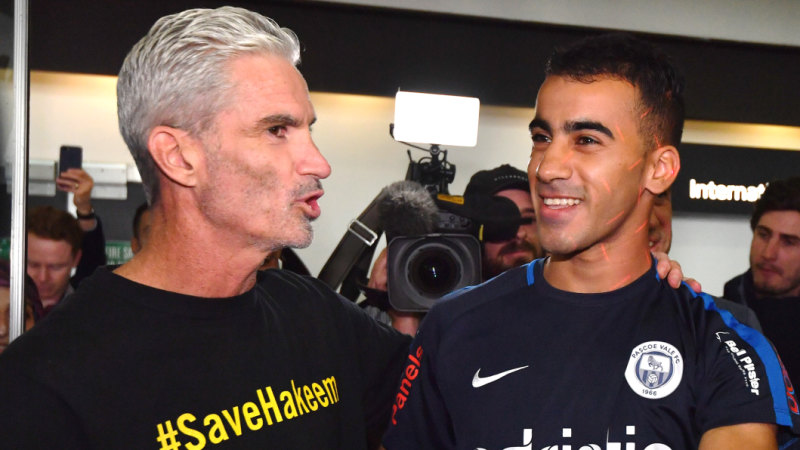 There were broader currents involved, too. First, Mr Foster was a passionate and tireless advocate but he could not have moved this mountain without the support of the Professional Footballers Association, which he chairs.
Unions have in the past played a heroic role fighting for human rights, for example, against apartheid in South Africa. It is when they are at their best. The PFA draw on that tradition and reached out to its comrades worldwide who forced football's global body, FIFA, to overrule the indifference of the Asian Football Confederation, which happened to be chaired by a member of the Bahraini royal family.
The episode is a welcome example of Australia putting human rights at the top of its diplomatic agenda. The role played by Foreign Affairs Minister Marise Payne was less recognised than Mr Foster's but no less significant. She communicated Australia's concerns forcefully to the Thai government within weeks of Mr Araibi's arrest. Eventually Prime Minister Scott Morrison joined the battle and wrote personally twice to the Thai Prime Minister.
Unfortunately, defence of human rights is often a prisoner of realpolitik and it won't always be possible to make a difference. Australia won the release of journalist Peter Greste from an Egyptian jail and documentary film maker James Ricketson from Cambodia but Australian citizen Hang Yejun remains in a Chinese jail.
Human rights are universal and it is welcome that Australians have taken up the cause of Mr Araibi, even though he is not a citizen and only a permanent resident. Yet, that raises the question of why we sometimes show much less empathy for other refugees from the Middle East, who are not high-profile footballers but have equally horrific histories of persecution.
Hopefully, Mr Araibi's case will deepen understanding of why asylum seekers flee their homes and why they are so terrified of returning. It should help to humanise refugees at a time when some are trying to paint them as a threat.
There is one dark side to Australia's involvement in Mr Araibi's case. The details are hazy but it seems an Australian Federal Police computer program played a role in alerting Thai officials that Mr Araibi was on a Bahraini international wanted list and heading their way. This apparent breach of rules protecting refugees from their persecutors must be investigated.