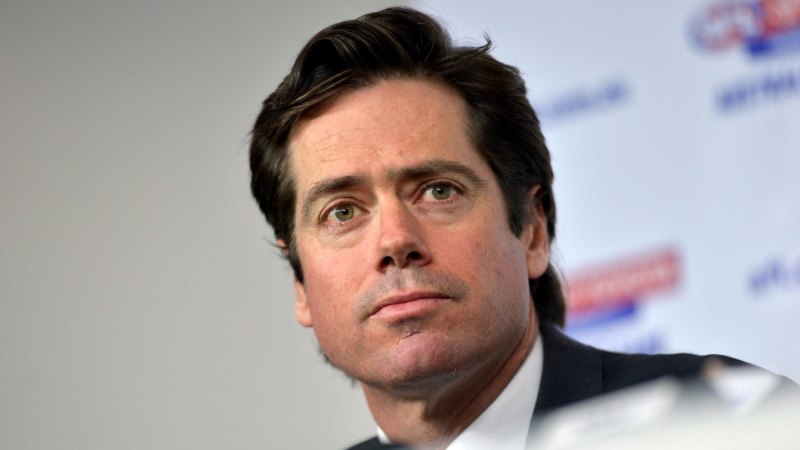 A two-year trial will commence for a new sports tribunal, which will investigate cases of anti-doping and be able to compel evidence, in what could be described as a national sports court.
Sports Integrity Australia, the new commission, and the National Sports Tribunal, the new quasi-sports court, will be announced on Tuesday as part of the federal government's response to an inquiry by former police corruption royal commissioner James Wood.
The watchdog announcement comes after years of concerns held by senior state and federal police that information about corruption and organised crime infiltration of sport was not being acted upon.
Federal Sports Minister Bridget McKenzie said the new one-stop-shop integrity body would guard against actions that harm public trust in sport.
«To say that Australia is immune from sports integrity challenges denies recent examples that include the Southern Stars football club being accused of match fixing in the Victorian Premier League; the use of supplements by the AFL and NRL clubs; and the suspension of a former Australian Open tennis junior champion for match fixing," Ms McKenzie said.
«We have seen the massive fallout from the cricket ball-tampering scandal and the loss of belief in our national cricket team, and we are determined to prevent incidents like this from happening.»
The Wood review, adopted almost in full by the government, recommended the commission have three primary areas of focus, including regulation of sports wagering, monitoring and investigating doping activity, and assisting sports to develop policies to ensure integrity.
Sports Integrity Australia will comprise state and federal policing agencies, the Department of Home Affairs and ASADA, who will pool intelligence while working closely with sporting codes' integrity units to monitor suspicious betting activity and other violations of sporting codes of conduct.
Government and sporting officials told The Age and The Sydney Morning Herald that possible contenders to lead the new watchdog were Victorian Racing Integrity Commissioner Sal Perna and respected former federal police assistant commissioner David Sharpe, the CEO of ASADA.
ASADA will be beefed up in its capacity to fight doping in sport, gaining broad news powers and becoming operationally closer to key law enforcement agencies.
The anti-doping body's ability to investigate athletes will be strengthened by reforms forcing athletes to answer all questions when examined by ASADA investigators.
Whistleblower protections will also be established for those alerting authorities to anti-doping misconduct occurring in Australian sport, while a set of guidelines will be created to define clearly the roles and responsibilities of ASADA in its dealings with the sporting sector.
The sports tribunal will hear anti-doping matters and other sports-related disputes – it will have the power to call evidence from relevant parties.
A tribunal of this nature would likely have lead to a quicker and more streamlined resolution of the Essendon supplements saga, which was heard in an AFL tribunal before a series of further hearings in different jurisdictions.
The Sports Betting Integrity Unit will be expanded within the new regime, responsible for monitoring suspicious gambling activity and conducting electronic surveillance of athletes, coaches and sports officials suspected of match-fixing, including those passing on inside information to bookmakers about team selections.
In its submission to the Wood review, the main body representing major Australian sporting codes, the Coalition of Major Professional and Participation Sports, questioned the potential effectiveness of a new watchdog, saying industry co-operation was key to ensuring integrity.
The government also announced it had become the first non-European nation to sign the Macolin Convention, a Council of Europe convention allowing for information-sharing between international sporting agencies.
Paul is a reporter for The Age.