The ANU has promised to put live music back at the heart of campus life, unveiling its new cultural precinct, Kambri.
The ANU pub, once home to acts from Nirvana to Nick Cave, was controversially torn down during the $260 million dollar redevelopment of Union Court to make way for three new bars, a cinema, pool and a large concert venue.
But the university, which opened Kambri with a free concert, hopes to regain a reputation for being Canberra's home of live music.
Sherryn Groch has all the details here.
'Great to be a part of it': Canberrans invest $1 million in solar farm
Canberrans have invested more than $1 million into the new community-owned solar farm in Majura, according to the company building it.
But SolarShare chairman Nick Fejer said more investment was needed to begin construction.
«Electricity is a very intangible thing … you plug a cord into a wall and it magically comes out,» Mr Fejer said.
Construction of the one-megawatt site — enough to power 260 homes — is slated for the third-quarter of this year opposite Mount Majura Vineyard.
Finbar O'Mallon reports.
ACT govt admits building rules failed to prevent 'non-compliance'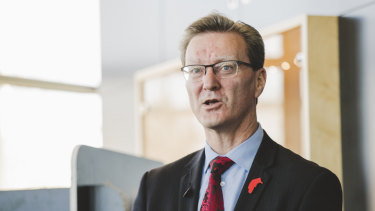 The ACT government has conceded its rules for overseeing building quality have failed to prevent examples of «serious non-compliance» during construction of new developments.
In the ACT, work sites have to be supervised by licensed builders, and subjected to inspections from certifiers at different stages of construction.
In its submission to the ACT Assembly's building quality inquiry, the government has acknowledged the regulations had generally failed to prevent poor construction work.
Dan Jervis-Bardy reports Access Canberra received 753 building-related complaints last financial year, up from 166 in 2016-17 and 177 in 2015-16. More than 300 of the complaints lodged in 2017-18 reported issues of non-compliant work.
Sweet success after jockey's seven-hour trip for one race
It was definitely worth the long drive for this jockey.
Gosford jockey Jenny Duggan made a seven-hour round trip to Queanbeyan for just one ride on Monday, but she ensured it was one to remember with a superb victory.
Veteran horse trainer Mike Petrovic knows the drive home feels twice as long after a tough day at the track, so he was savouring the moment with Duggan on Monday.
Duggan guided Petrovic's Onsettling Down to his first win since October in the apprentice jockeys-only Class 1 Handicap (1000 metres).
Eamonn Tiernan has the story here.
Geocon's $400m WOVA expansion plan knocked back
After backlash from the community at news Geocon wanted to modify its approved WOVA development to scale it up, the expansion bid has been rejected.
ACT government's Planning and Land Authority has ruled there were «no grounds» to allow the construction giant to increase the height of one of four buildings planned as part of an 800-unit complex on the former Woden Tradies Club in Phillip.
The local community council has welcomed the decision to reject the proposal, which it feared could have blocked sunlight to a neighbouring retirement village.
Geocon last year won approval for 24, 16, 13 and 12-storey buildings on the site, after an original proposal was scaled back after a resident backlash over its height and scale.
Dan Jervis-Bardy reports here.
Today's cartoon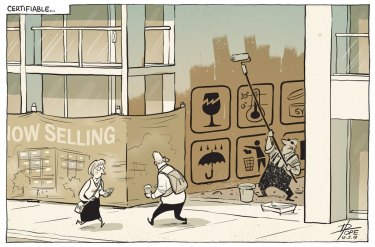 Today's weather
Emily Barton is a producer at The Canberra Times.