Yesterday Canberrans got a hot, dusty reminder of the drought conditions gripping the region in what was otherwise expected to be a milder week.
With the mercury already at 27 degrees by noon and a dust storm downing power lines across the city, Canberrans couldn't even seek relief in Lake Burley Griffin while it remained closed to swimming due to a blue-green algae outbreak.
A combination of extremely hot weather and low flow from the Molonglo River has brought on the latest closure, Finbar O'Mallon reports.
Light rail delays net government $28m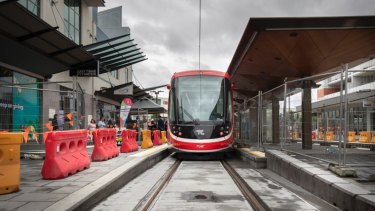 Delays in both stages of the light rail project have netted the ACT government nearly $28 million, as Greens crossbencher Caroline Le Couteur signals support for the third route being considered for the Woden leg.
The Gungahlin to city rail line is now expected to start running from April 27, after originally being due for construction completion in late December.
Meanwhile delays in the Commonwealth approvals process for light rail stage two has seen an underspend of $4.8 million on the budget for consultants for the Woden stretch of the project.
Katie Burgess has more here.
Two important architectural sites given protected status in Canberra
Two important sites in the history of Canberra have been formally recognised and given protected status.
The Redhill Campsite in Griffith was a public park lived in by Aboriginal people in the decades before the war was the city was being built.
It became known as the «last campsite of the Ngunnawal people» as European settlement encroached on ancient Aboriginal land.
Steve Evans has the story here.
Climate change is already affecting your school (more than you think)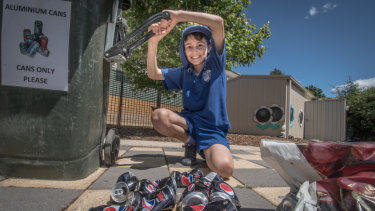 This summer, as thousands of school students across Australia sweat it out in hot classrooms, an elite team of «eco-rangers» will be policing the halls (and teachers) of one Canberra primary school.
And their job? It's to help Garran Primary do its part for the planet (and hang on to its title as the ACT's sustainable school of the year), checking lights haven't been left on, computers are put to sleep and recycling bins are filled up properly.
As Sherryn Groch reports, experts say schools need to get smarter about heat management too, warning soaring temperatures are already taking a toll on student learning.
Marianna Tolo walks back through time ahead of WNBL decider
Marianna Tolo can remember it like it was yesterday. The short walk from the AIS Arena to Canberra Stadium as a newly crowned WNBL champion to do a lap of honour at the ACT Brumbies game.
Tolo is Canberra Capitals through and through. She's the playing link between the glory days and their potential rebirth, riding the rollercoaster through the WNBL team's tough times as well.
As David Polkinghorne reports, she's in Adelaide preparing for game two of the WNBL championship series against the Lightning tonight.
Today's cartoon: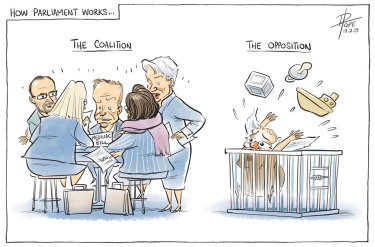 Today's weather:
Emily Barton is a producer at The Canberra Times.