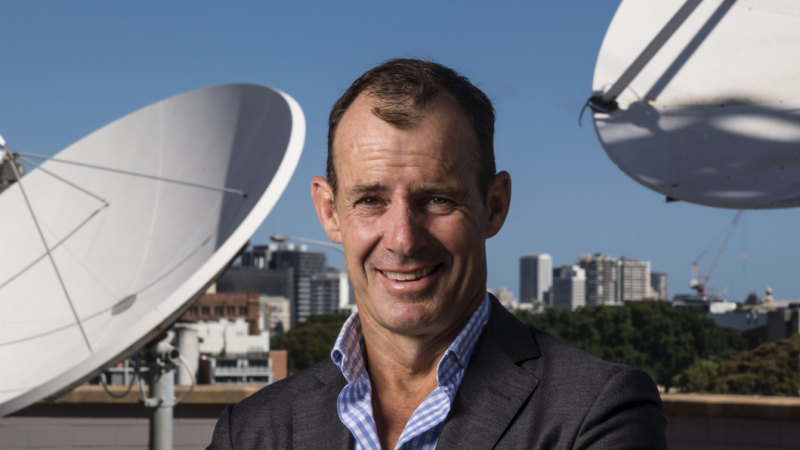 Recent games of the Big Bash League delivered some of the smallest free-to-air audiences for the games to date, while a recent analysis found there had been lower in-person attendance at the games.
Sources close to Seven have continually said the broadcaster had expected the audience figures to be substantially lower on free-to-air due to the pay-TV viewers on Foxtel and the final numbers were better than expected.
Loading
Ten's revenue share for calendar year 2018 was down from 23.8 per cent to 22.7 per cent, however Mr Anderson is optimistic about 2019 and "thrilled about how we've started off".
"We knew our numbers would come off once all the reality shows launched post-tennis," Mr Anderson said.
"It has provided us with a great platform for Dancing with the Stars, Sunday Night Takeaway … and Changing Rooms. Launching I'm A Celebrity… Get Me Out Of Here! early was a gamble but one that has paid off for us in spades," he said.
«The majority of our key programming in that prime time 7pm to 9pm is actually growing, which is where the majority of the money is.
«We haven't got everything right and we've got parts to work on but we've got a plan to do that. We're setting our own targets and we're happy with where we're at at the moment,» he said.
Ten's new sales team of about 180 staff, and an upcoming launch of addressable advertising through its app – which allows brands to target specific groups of people on demographic traits – is another boost of confidence for the broadcaster. This will allow live advert insertion and different commercials served compared to the linear TV broadcast.
"Our data platforms are all built … We're two months away from having those targeted audiences and that data to be able to sell addressable to the market," he said, "It's a big investment."
One of the big changes last year — which Mr Anderson calls a «housekeeping year» — was the launch of subscription video platform 10 All Access (alongside an upcoming redesign of on-demand app 10 Play and podcasting arm 10 Speaks).
Ten has not positioned it as a competitor to Netflix, however, Mr Anderson said it was clear broadcasters were partly "morphing" into streaming businesses and regulators needed to make sure there was a level playing field particularly around quotas.
"It can't be one rule for us, where we have to produce so much Australian content or so much drama and have these guys have zero [requirement] … The longer this goes on, the bigger this imbalance becomes,» he said. 
"[Netflix] is obviously having an impact on eyeballs. Whether it's Google or Facebook or YouTube there are two impacts. One is the monetary impact, in terms of advertising dollars going onto those platforms, and the other is eyeballs whether it's people going on Netflix or YouTube."
In the long-term, Mr Anderson is hoping the industry can work more closely together to bring down costs collectively and compete with the digital platforms.
"The enemy is not the other two commercial [networks] or ABC or SBS, the enemy is the offshore giants," he said.
Jennifer Duke is a media and telecommunications journalist for The Sydney Morning Herald and The Age.