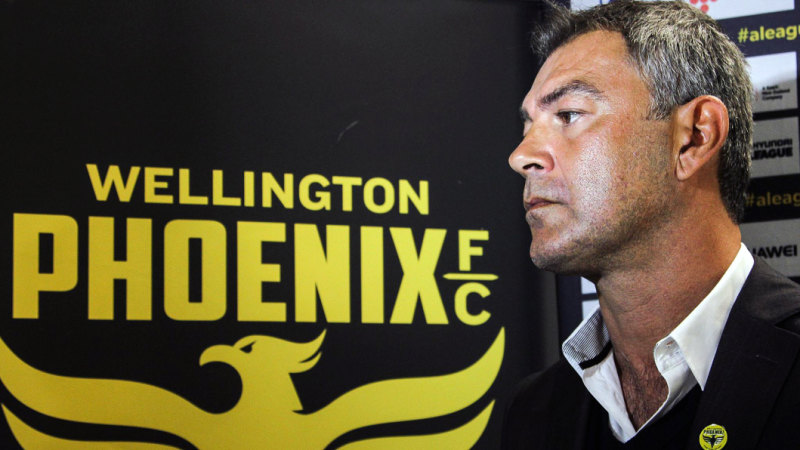 «Confidence levels were low. There were fractures around the place … one of the first things I had to instil was a level of confidence,» Rudan said.
His first step to fixing that was through observation. «The most important thing was understanding the players and letting them know they weren't going to get better unless they made sacrifices and worked extremely hard,» Rudan said.
His famed discipline and work rate then kicked in. Professional standards were raised, stricter controls around diet, training levels, sleeping patterns and even dress codes at airports were introduced. Having progressed through the state leagues with Sydney United on his way to the A-League, he learned more than most how there is no one-size-fits-all approach to coaching.
«It's all about hard work, sacrifice but also leadership,» he said. «Leadership also comes from within the team, our spirit and togetherness. Everything that we do has an air about us.»
The word «culture» is thrown around often in professional sport these days and it's one Rudan is obsessed with. However, it's not simply that of his own club but also his environment. Noticing the importance of Maori culture in New Zealand's lifestyle, Rudan sought out Indigenous leaders and a local university professor of Maori Studies. He had them teach the squad about the legend of two Taniwhas of Wellington Harbour, instilling local folklore into a squad filled with foreigners.
More importantly, he has the team greeting one another with the traditional Maori Hongi — the touching of noses, symbolising the breathing of life into another person.
«There are little things we do to create a unique team environment and making sure that spirit exists,» he said.
As far as metaphors go, it's one that's reflective of Rudan's arrival at a club that could be on its death bed.
There's no certainty Wellington Phoenix will have their A-League licence extended beyond June 2020 but whatever life remains in the club has been raised by Rudan's debut season. They've won eight games already, sit comfortably in the top six and their stoic performances have been encouraging enough to attract a crowd of 23,000 at Eden Park in Auckland last week.
It's not only fans that have been attracted but rival clubs. Already, media reports have linked Rudan with a move to Western United. Rudan was coy on his future at Wellington, suggesting that speculation is «noise». Having worked tirelessly to transform the pre-season favourites for the wooden spoon into the dark horses for the title, Rudan is happy to just revel in the moment.
«Every time somebody keeps looking too far into the future, or looking too far back, I cut that off straight away because it's all about the now,» he said.
«One thing we don't do enough is to be in the moment and enjoy what we're doing now. I want to keep the club in the now because we're going on a ride and a journey everyone wants to be a part of.»
Dominic Bossi is a football reporter with The Sydney Morning Herald.