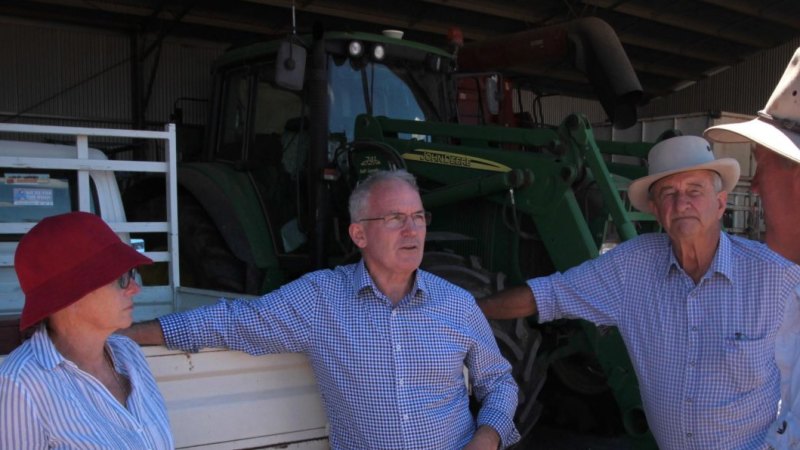 The NSW Nationals have lodged a complaint with the NSW Electoral Commission, arguing it breaks electoral laws, which ban «a promise or offer to give or confer, any property or any other benefit of any kind…to influence or affect any person's election conduct.»
The party's state director, Ross Cadell said free internet was clearly «any other benefit».
«The Nationals are all up for a robust debate on the issues. What we do not appreciate is illegality in the political process by breaching the state and federal electoral laws,» he said.
«This mob should clean it up and then bring it on.»
But one of the group's co-conveners, Rohan Boehm, said the commission found nothing wrong with the promotion, which is timed to run across the NSW and federal campaigns.
Mr Boehm said the offer was legal and was donated to their campaign by a supporter.
A spokesman from the commission said they do not comment on specific complaint matters or whether it is conducting an investigation.
Anyone But Nats began the year with $60,000 in the bank and is backed by fellow co-founder Charles Tym, an IT businessman who contributed $20,000 to the group.
It was originally started to take on NSW Nationals MPs in state electorates but it will also target federal MPs, with former deputy prime minister, Barnaby Joyce, in their sights.
Mr Boehm, an independent candidate in Barwon in the 2015 state election, said voters in rural NSW were «incandescent» with rage about the Nationals.
«When the Nats stopped delivering, people started noticing and that is exactly what has happened in Barwon,» Mr Boehm, who is campaigning for the group full-time, said.
Barwon is one of the seats the Nationals could lose, as water issues and the fish kill in the Menindee Lakes causes electoral headaches for the Coalition. Upper Hunter and north coast seats are also under threat.
Mr Boehm said the group was hosting community forums across NSW, with Wagga Wagga next on the roadshow list on Thursday with Dubbo the week after.
They have invited the Nationals Wagga candidate Mackenna Powell as well as Liberal-turned Australian Conservatives candidate Colin Taggart and the Country Labor candidate Dan Hayes.
The Nationals are hoping to win Wagga Wagga from the independent Joe McGirr, who beat the Liberals in a landslide win at a byelection in September.
Alexandra Smith is the State Political Editor of The Sydney Morning Herald.