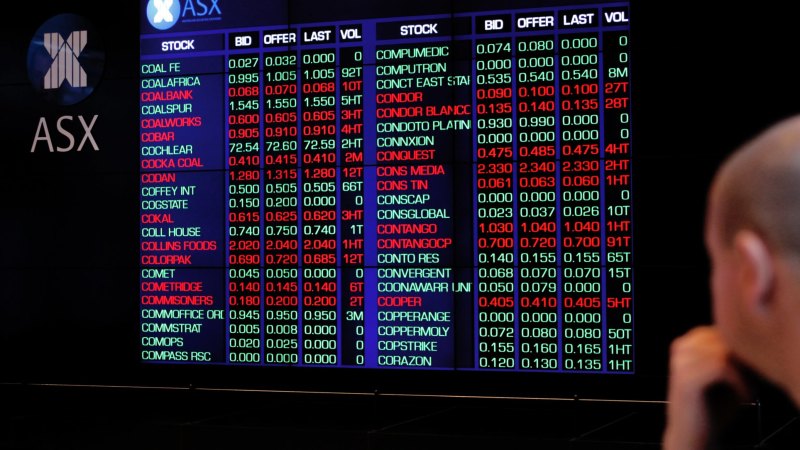 InvoCare chief executive Martin Earp said the number of deaths in Australia fell 3.1 per cent last year. The lower number of funerals combined with a $57 million investment in refurbishment and modernisation of parts of InvoCare's network under a broader $200 million program across several years pulled its annual profits lower in calendar 2018 in what Mr Earp said would likely be a low point for the group.
InvoCare's revenues were up 1.4 per cent to $477 million for calendar 2018 but net profit after tax slumped by 58 per cent to $41.2 million. The company cut its final dividend to 19.5¢ per share, from 27.5¢ a year ago. The dividend will be paid on April 12.
InvoCare has about 33 per cent of Australia's funerals market. It is now 35 per cent of the way through its $200 million investment and modernisation program, known as «protect and grow», which while positioning the business for the future has caused some short-term heartache.
InvoCare's share price is up 9.8 per cent today.
Simon Evans has the full story here.
The S&P/ASX 200 Index is up 23 points, or 0.4 per cent, higher at 6162 points.
Commonwealth Bank is up 0.4 per cent, Transurban is up 1.4 per cent, and retailer Scentre is up 2 per cent.
Miners are down, with Woodside Petroleum down 4.3 per cent and BHP down 0.4 per cent.
Funeral company InvoCare's share price is up 9.8 per cent, Webjet is up 7.8 per cent, and Pact Group Holdings is up 7.6 per cent.
The losers are a mixed bag, with gold miner Saracen down 5 per cent and Wisetech Global down 5.5 per cent.
Visitor numbers to Dreamworld dropped 4.2 per cent as coronial inquiry hearings into the 2016 fatal accident played out, pushing revenue down and delaying the recovery process for parent Ardent Leisure in the six months to December.
Ardent said visitor numbers fell to 739,800 from 772,000 a year earlier following the public hearings in June, October, November and December, holding back improvement at the troubled Gold Coast theme park and cutting revenue for the company as a whole.
But increasing spending by those visitors and the expected publication of the coroner's report this financial year gave Ardent hope it could draw a line under the Thunder River Rapids ride accident that killed four people, theme parks division chief executive John Osborne said.
The shares rose 7¢, or 4.9 per cent, to $1.50 after Ardent released its first half financial results today, boosting a stock that remains 19 per cent below its value a year ago.
Michael Bleby has the full story here.
Mortgage broker AFG posted a 2.2 per cent increase in profit $16.7 million, as the slowing property market and tighter lending conditions dampened performance.
Brokers have been rocked by the royal commission's call for an overhaul of their remuneration, and the company said market conditions were «challenging.»
Residential loan settlements fell 7 per cent to $17.2 billion, as the loan approvals slowed across the industry. Settlements in its high-margin AFG Home Loans business grew, however, by 6 per cent to $1.73 billion.
«We continue to build a strong, sustainable business despite challenging market conditions,» said chief executive David Bailey.
The company said its diversified business — as it also has its own line of securitised loans — gave it «flexibility» to adapt to new remuneration models.
It will pay a dividend of 4.7c a share, the same as last year. AFG said reported return on equity was 35 per cent.
Clancy Yeates.
The S&P/ASX 200 Index is 27.4 points, or 0.5 per cent, higher at 6167 points.
ANZ is up 0.9 per cent, Westpac is up 0.7 per cent, and biotech company CSL is up 0.7 per cent.
Woodside Petroleum is down 4.2 per cent, Computershare is down 1.9 per cent, and a2 Milk is down 1.6 per cent.
Webjet's good day continues, with its share price up 9.7 per cent.
Gold miner Saracen is down 5.6 per cent.
Pharmaceutical manufacturer Mayne Pharma has reported increased earnings and net profit due to strong American sales of brand name drugs, but has fallen short of analyst expectations.
Mayne Pharma's branded pharmaceuticals sales grew 231 per cent over the past six months to December 31. However, sales of its generic drug division were down 3 per cent on the prior period.
Mayne Pharma underlying earnings before interest, tax, depreciation and amortisation increased 16 per cent to $81.2 million in the half year. This fell short of Bell Potter analyst John Hester's prediction of $87.9 million.
Mayne Pharma's share price has risen by 14.3 per cent over the past year, closing at 80¢ on Thursday. By comparison, Australia's top 200 listed companies' share price has grown by 3.2 per cent.
Liz Main has the full story here.
According to research by Commonwealth Bank commodities analysts, a Dalian Customs ban or a China‑wide ban on Australian coal would not be sustainable beyond a few weeks or months.
«Firstly, it could not have come at a worse time for China's steel mills. Not only are Chinese steel mill margins weak, but iron ore prices are surging exactly when construction season is set to begin following the Chinese New Year period.»
«Secondly, Australian thermal and coking coal is higher quality than other available varieties … A policy to restrict or ban Australian coal imports ultimately compromises China's environmental protection agenda.»
«Finally, it violates Australia's free trade agreement with China. Given the US‑China trade talks and the impending March 1 deadline, it would seem unlikely that China wants more on their diplomatic plate.»
Customs at China's Dalian port has reportedly banned Australian coal imports, an issue markets are concerned could spread and become a China-wide rule. Dalian customs handle about 7Mt of Australian coal imports (mostly coking coal), which is equivalent to only about 2% of Australian coal exports.
The S&P/ASX 200 Index is 3.8 points, or 0.1 per cent, lower at 6135.5.
NAB is up 0.3 per cent, AGL Energy is up 1.7 per cent and Webjet is up 6 per cent.
Woodside Petroleum is down 4.3 per cent, WiseTech is down 4.8 per cent, and Qantas is down 1.6 per cent.
Car dealer Automotive Holdings had the biggest share price move this morning, up 11.7 per cent.
Mayne Pharma Group shares are down 5.6 per cent.
SPONSORED POST
The ASX is pooised to open slightly lower this morning as momentum on markets slowed overnight.
On balance, and with Wall Street a few hours from ending its session, it's been a soft 24 hours for equities. The often heard calls of a looming «new-peak» in the market in the shorter term can be heard from some.
Momentum has certainly slowed down. The S&P500 has its eyes on 2815 again — that crucial area where that index sold off on three occasions from October to December last year. It could be a slow drive to arrive at a challenge of that level now. The dovish Fed will keep the wind behind US stocks; but the earnings outlook, post reporting season, has dimmed on Wall Street, while positivity regarding the trade war has already been heavily juiced.
Read the full [email protected] here.
Market Highlights
SPI futures down 9 points or 0.2% to 6092 near 8.10am AEDT
AUD -0.9% to 70.99 US cents (Overnight low 70.70)
On Wall St at 4pm: Dow -0.4 S&P 500 -0.4% Nasdaq -0.4%
In New York, BHP -1.7% Rio -0.9% Atlassian -0.8%
In Europe: Stoxx 50 +0.1% FTSE -0.9% CAC flat DAX +0.2%
Spot gold -0.8% to $US1327.76 an ounce at 12.51pm New York time
Brent crude -0.3% to $US66.85 a barrel
US oil -0.7% to $US56.77 a barrel
Iron ore -1.5% to $US86.68 a tonne
Dalian iron ore -2% to 605.50 yuan
LME aluminium +2% to $US1905 per tonne
LME copper -0.4% to $US6379 a tonne
2-year yield: US 2.53% Australia 1.65%
5-year yield: US 2.51% Australia 1.67%
10-year yield: US 2.69% Australia 2.05% Germany 0.13%
US-Australia 10-year yield gap as of 8.14am AEDT: 64 basis points