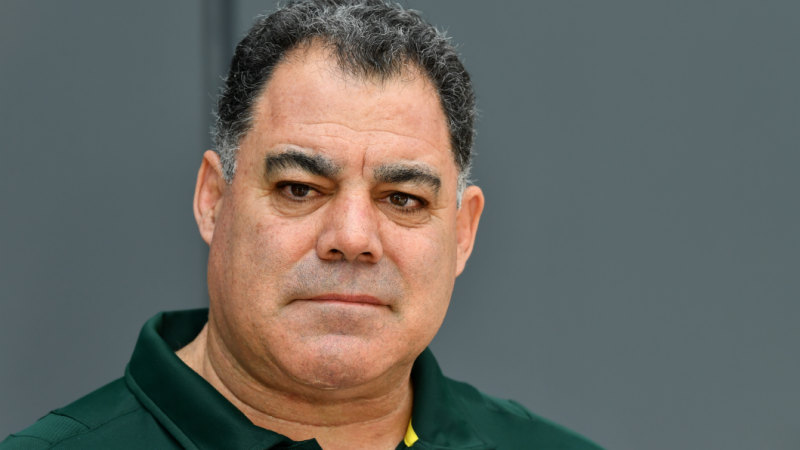 Roosters coach Trent Robinson and former Raiders, Cowboys and Titans mentor Neil Henry are among the other current or former NRL coaches that have been earmarked for board spots.
Loading
«We're looking at getting a high-powered board together so it has credibility straight away,» Henry said.
The need for a union was highlighted late last year when a plethora of coaches were either sacked or traded, despite the fact almost all of them were still under contract. Penrith axed Anthony Griffin with more than two years to run on his contract, sparking a chain reaction that ultimately resulted in Ivan Cleary rejoining Penrith, Michael Maguire replacing Cleary at Wests Tigers, Anthony Seibold and Wayne Bennett trading places at South Sydney and Brisbane and Des Hasler replacing the still-contracted Trent Barrett at Manly. Further, John Morris was elevated to head coach at Cronulla after Shane Flanagan was suspended.
The instability is expected to continue this year, with the contracts of Brad Arthur, Paul McGregor and Dean Pay expiring at the end of the season.
Loading
Henry has been one of the driving forces of the RLCA, which is in the process of finalising its constitution and becoming officially registered as a company with the assistance of lawyer and former footballer Tim Fuller. Henry said amending the rules about when coaches can be approached and poached would likely be one of the first big issues for the union to tackle.
«We'd all agree it wasn't good for the fans, it wasn't good for the clubs,» Henry said of the coach-swapping of last year. «Everyone wants a bit of clarity around what are the rules regarding when clubs can approach coaches who are contracted. That needs to be looked at, there's no doubt that needs to be clarified. You also have to look at whether the services of assistant coaches will retained for the following year.
«That would be one of the first things we could tick off on, I'm sure the coaches won't have a problem with it.»
A potential solution is to bring coaches in line with players, who can't be approached until they are in the final year of their contract. Other issues likely to be debated include the setting of a minimum wage for assistant coaches and following the lead of the AFL, which requires clubs to make a call on whether they re-sign an off-contract coach 12 weeks before the end of the season. The intention is to also offer coaches, particularly those who have been sacked, with independent legal advice and career-transition opportunities.