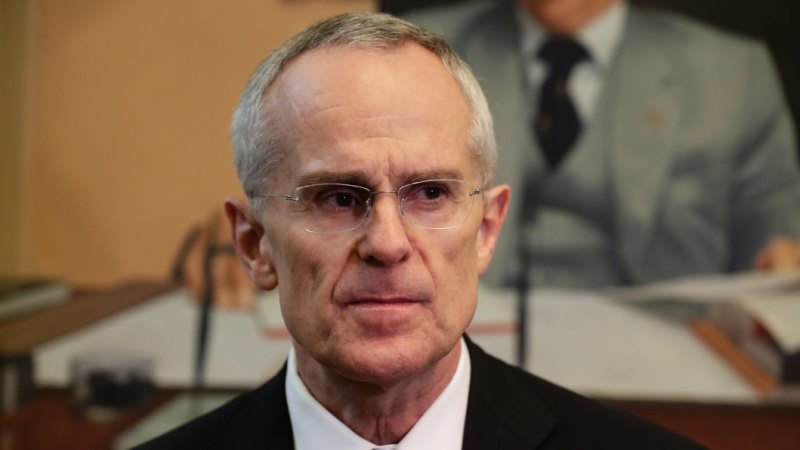 Mr Sims said it was too early for the regulator to have a position on a write-down and called it «wait and see territory».
He juxtaposed the scenario with the ACCC's position on the energy market, where the regulator has recommended an immediate write-down of poles and wires because the benefits would flow directly to consumers.
The Coalition government and the government-owned company NBN Co have pushed back at calls for the value of the network to be slashed, saying such a move could only be triggered according to accounting standards and there was currently no evidence it was warranted.
On Monday, NBN Co chief executive Stephen Rue said people urging a write-down were actually calling for a dramatic cut to wholesale prices, which he warned would «risk the long-term viability of the company» and the economic benefits.
The government has the power to direct the company to lower its wholesale prices, which would likely lead to a write-down of the network's value.
NBN Co is forecasting revenue to reach $5.6 billion by 2021 and expects to meet its modest 3.2 per cent return on investment. To achieve this, it is aiming for an average revenue per user of $51 a month.
Loading
Telcos have complained about the cost pressure of providing enough data capacity to customers. Telstra chief executive Andy Penn has called for the wholesale price to be cut by $20 a month to allow retailers to increase their margins.
On Tuesday, the ACCC released updated figures showing the vast majority of new NBN customers were opting for 50 Mbps plans after the NBN made those wholesale prices more attractive and providers passed on savings.
«When you think that ADSL was only giving about 8 Mbps, getting people on 50 Mbps — which the NBN is by and large delivering — is pretty good evidence of the value of the NBN,» Mr Sims said.
He said the regulator's biggest concern was to ensure the significant number of customers on low-cost 12 Mbps plans were still receiving an adequate product.
The ACCC figures showed 396,000 on 100 Mbps plans, 2.3 million people on 50 Mbps, 946,000 on 25 Mbps and 1.2 million on 12 Mbps.
Communications Minister Mitch Fifield said the ACCC report showed the NBN was offering a competitive marketplace and meeting customers' needs.
«Under the government's [multi-technology mix] approach, the NBN is rolling out faster, and cheaper across the nation and is on track to be completed by 2020,» he said in a statement.
Labor's communications spokeswoman Michelle Rowland questioned why Senator Fifield had argued only 2 per cent of Australian households would need speeds of 50 Mbps by 2026.
«The year 2026 is seven years away and yet the ACCC is already reporting 56 per cent of Australians are taking up speeds of 50 and 100 megabits per second. This is a sign of how woefully out of touch the Morrison government is when it comes to broadband,» she said.
Fergus Hunter is an education and communications reporter for The Sydney Morning Herald and The Age.