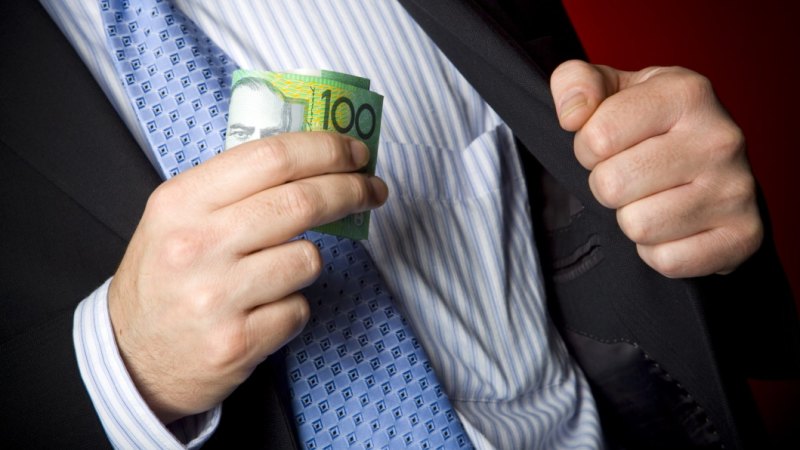 Loading
Ferrrier Hodgson partner Morgan Kelly said the administrators had recently increased their estimate, saying the shortfall of funds could top $25 million, compared to an earlier prediction that between $15 million and $20 million of investor money was gone.
Halifax's problems with having a shortfall of investor funds began at least two years ago, according to administrators.
«Investor funds have been co-mingled in such a way that the taint affects the claims of all investors on all three platforms in both the Australian and New Zealand businesses,» Mr Kelly said.
«The process of allocating and tracing individual investor funds will likely be a complex and lengthy process.»
The mixing of investments, or «co-mingling» of funds, can be a serious breach of companies law.
«We're working closely with ASIC on all aspects of the investigation,» Mr Kelly said.
We're working closely with ASIC on all aspects of the investigation.

Ferrier Hodgson's Morgan Kelly
Hallifax operated and offered three trading platforms — Interactive Brokers, MetaTrader 4 and the MetaTrader 5 platforms. Interactive Brokers, which has a stockbroking licence, is a third party online trading platform that provides a white label product to Halifax.
The platforms allowed Halifax's clients to invest in a range of products and equities foreign exchange derivatives, equity derivatives and indexed contracts for difference.
The majority of the client funds lie with Interactive Brokers — with $110 million on the platform in Australia and a further $44 million in the platform in New Zealand. The remainder was invested in the MT4 and MT5 platforms.
"We have been considering strategies for the timely return of investor funds, the options are currently a Deed of Company Arrangement or placing Halifax into liquidation,» Mr Kelly said.
Halifax's sole director at the time of its collapse was Gold Coast businessman Jeff Worboys. The group had offices in Sydney, Melbourne, Auckland and the Gold Coast.
Only the Auckland and Sydney offices remain open.
Minutes of a meeting of committee of creditors reveal that it is unlikely Mr Worboys will propose a Deed of Company Arrangement (DOCA).
The administrators have also been in discussions with Andrew Gibbs, the director of Halifax's New Zealand arm, about a potential DOCA.
The corporate watchdog suspended the financial licence of Halifax in January after discussions with administrators. Investors will still be able close out their trades despite the suspension.
Halifax was the subject of an enforceable undertaking with ASIC in 2013 following regulatory action by the Australian Securities and Investments Commission (ASIC) over a slew of concerns about the operations of the business.
Sarah Danckert is a business reporter.