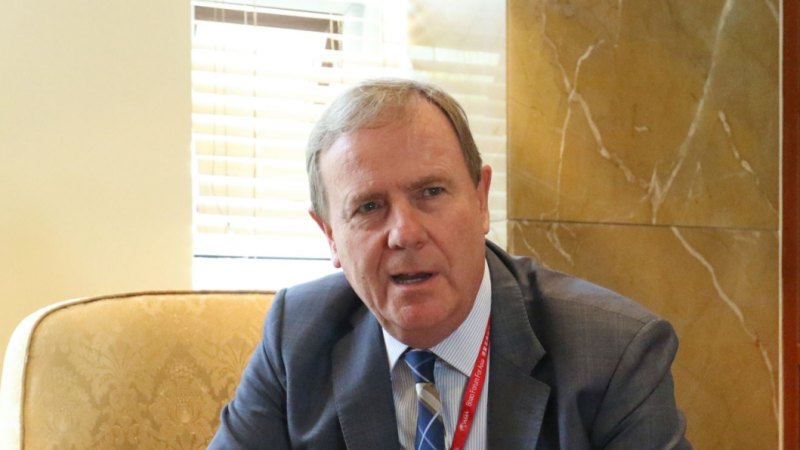 At a Future Fund portfolio update on Monday, Mr Costello, former Treasurer in the Howard government, said the «critical thing for NAB» was how the bank managed its leadership transition.
"Both the chairman and the CEO have announced that they will be leaving, and I think that's appropriate. As I said, I think both have to take responsibility," said Mr Costello on a call with journalists.
"If the NAB was managing itself well, what it would do is the chairman would go first, and then a new chairman… would appoint the CEO.
"I don't think it's good practice to have an outgoing chairman to appoint the CEO, because the first thing any CEO coming into the NAB's going to want to know is who's the chairman they're going to be working with?
"So they both took responsibility, I'm not sure they've handled the transition well," said Mr Costello, who is also the chairman of this website's owner, Nine.
Loading
Mr Costello also said the fund had voted against «inappropriate» executive remuneration last year, including against AMP and NAB. Dr Henry was Treasury Secretary when Mr Costello was Treasurer.
When Dr Henry announced his resignation last week, he said he should be not be disqualified from leading the board's decision to find a new chief executive.
«I will lead that process, but this will be a board decision and I think that I am — despite the fact that I'm leaving the bank in the next little while, I don't think that disqualifies me from making an assessment about the qualities of the person that we will need to lead the bank at an executive level over the years ahead,» Dr Henry said.
A NAB spokeswoman referred questions to Dr Henry's previous comment that it was his «responsibility to stay for a period, to ensure an orderly succession of the CEO» and to ensure «board renewal».
Phil Chronican, who will act as NAB's CEO from next month, also said last week it was «very difficult practice» to have a CEO and chair leave in short succession, and it would have been «negligent» for the board not to have Dr Henry play a leading role in choosing the next NAB CEO.
Following the royal commission, some have questioned whether more changes will be needed at the top of the banks, with former competition tsar Graeme Samuel last week saying it was «very difficult» for incumbent management to change a culture. 
Mr Costello backed the leaders of the other big banks, saying CBA's chairman and CEO had changed in recent years, while ANZ and Westpac "probably fared better" in the royal commission. He said the existing leaders of banks «should be given every opportunity» to change their organisations' culture.
He also lashed regulators, saying their problem was not a lack of funding, rather they did not put enough emphasis on enforcement.
"I don't think it was because they lacked a few million here or a few million there, I think there was an attitude, and I think [Commissioner] Hayne has found this, there was an attitude they didn't want to take on enforcement for whatever reason," Mr Costello said.
Clancy Yeates is a business reporter.