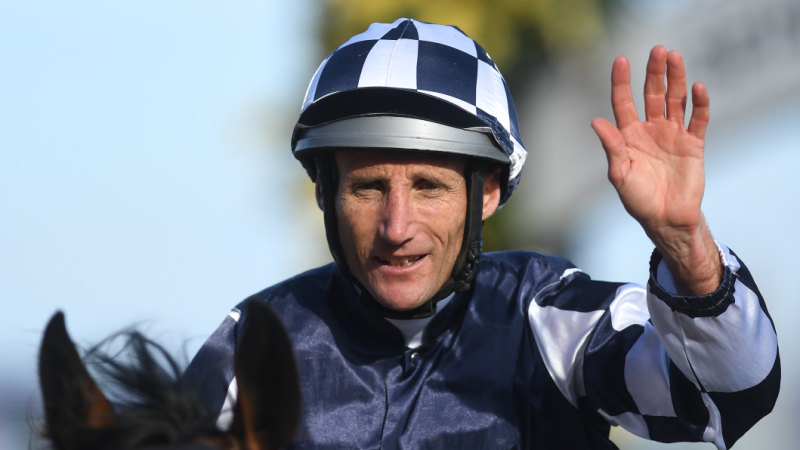 »I have got Lankan Star in the Diamond. I think its a little bit over the odds, and I have got La Romaine in the Futurity and Shilleleagh in the Peter Young. They are 10-1 plus chances but they are not out of it.»
Oliver feels he is riding as well as ever, but agrees that there is a tendency sometimes in Australia to look at a jockey's birth certificate and make a judgment based on that as much as how well he or she is performing.
»At times you can be written off too soon. It's all form orientated, if you are not riding so many winners the age thing comes into it, and if you are riding winners it doesn't come into it.
»It's how hard you are working and the opportunities that come your way as well. I am working hard and getting good opportunities and riding some good horses so it's all working well.»
Not being attached to the Darren Weir yard — Oliver's major source of rides in recent times have been the Mick Price and Danny O'Brien stables — made life hard when Weir was ruling the roost.
But now that Weir has been disqualified and his horses moved elsewhere, opportunities are opening up.
»When he was dominating, if you weren't riding for him you were fighting over a much smaller number of rides.
»I am sure the landscape is going to change a little bit more now that it's happened. It's going to hurt the riders who were riding a lot for him, but it could open a lot of doors as well.
»I do ride a lot for Mick Price and Danny O'Brien and they are going well. They are good supporters and good stables to be riding for as well.»
Oliver won the Blue Diamond in 2004 aboard the Lee Freedman trained Alinghi, and he believes he has a better chance than the bookies think on Lankan Star.
»The fact she is 25-1, I don't think she should be that price. She ran fourth in the race the other day and beat home Brooklyn Hustle who is one of the more fancied runners.
»I don't think there's a great deal between the top six to eight chances. I think the horse that gets the best run will win it.
»There was no standout in the lead-ups, they ran similar times. There were good runs in them, but reasons to say that others could run better next time.»
Oliver has won two group 1s this season, aboard Grunt during the spring carnival and Voodoo Lad in Perth, and would love to add to that tally on Saturday.
But more than that, he knows how important it is to be in the thick of the action on the biggest days.
»I don't set a target for group 1 winners every year. It's not something that's always in your control, it depends what you are riding.
»It's important to be in the big races and its great to have good rides in the group 1s. They are the big prizemoney races and they are the ones that you want to be winning.»
Michael Lynch is The Age's chief soccer reporter and also reports on motor sport and horseracing