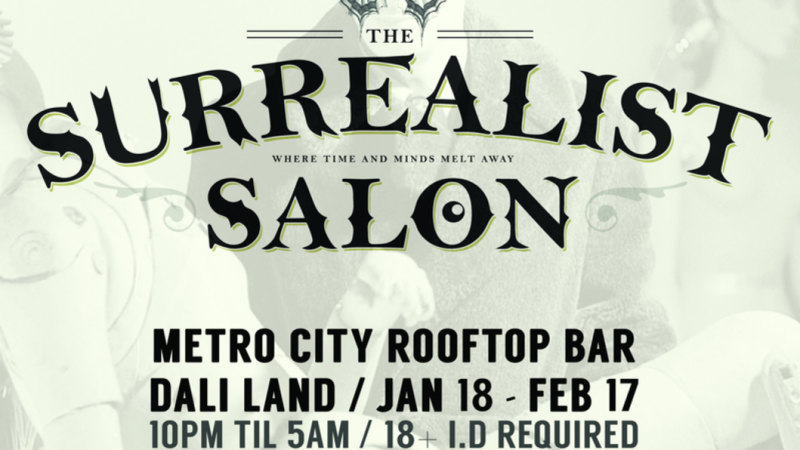 «We regret to inform you that the Surrealist Salon will no longer be operating on the Metro City rooftop and would like to assure both the scheduled talent and disappointed ticket holders that this cancellation is due to circumstances far beyond our control,» organisers said.
«Our program focused heavily around live original music, and despite doing our best to meet volume regulations and limits, we have been faced with restrictions that are absolutely impossible to comply with.
«Every possible measure within our control and ability has been taken, and despite overcoming every other obstacle placed in front of us over the last few weeks, there are no options available to us here.
«This has been an ongoing issue for live local music in WA and we hope in the future the laws are updated to protect Perth's entertainment precincts from issues related to noise.
«Mysteria Maxima Media is fervently passionate about live local music and If there was any other way we could fight it, we would. Our hands are tied.»
Loading
Organisers went on to thank punters for showing their support, and said they were heartbroken the show could not go on.
A spokesman said they did not wish to make any further comment.
The performances were held on Metro City's rooftop in Northbridge – an open-air performance area, and could run til as early as 5am.
Fringe Festival works with the city in order to manage its venues, but as Metro City is an independent venue it is responsible for its own sound regulation.
Under the City of Perth noise regulations, the city's environmental health services unit monitors licensed premises and investigates noise complaints relating to entertainment venues.
A city spokesman said it had tried to resolve the issue a number of times with the venue.
"During a routine public building inspection in December 2018 renovations were found to be underway at the premises,» he said
«As a result of these changes the attending officer requested the business to submit a health application for approval to alter or amend a public building, as required by the regulations.»
The application was later approved by the city, although the approval warned the building was not to be used until a final inspection of the completed works could be done.
«In addition, the plans submitted with the application contained no details of the rooftop terrace of the building being amended to include a stage area,» the spokesman said.
«Despite numerous attempts to request compliance by Metro City, it has not submitted the relevant public building documentation required so environmental health officers can ensure the structural safety of stages, exits, stairways [et cetera].»
Along with the safety concerns, the city said it received a number of complaints from members of the public relating to excessive noise from the rooftop terrace.
«Due to the venue not having a noise exemption approval for use of the rooftop terrace, the city has issued a noise abatement direction with the view of achieving compliance.
«In summary, the city could not satisfy itself that public safety had been duly considered due to the stage being built without the correct approval and permits, and noise complaints received.»
Hannah Barry covers breaking news with a focus on social justice and animal welfare for WAtoday.