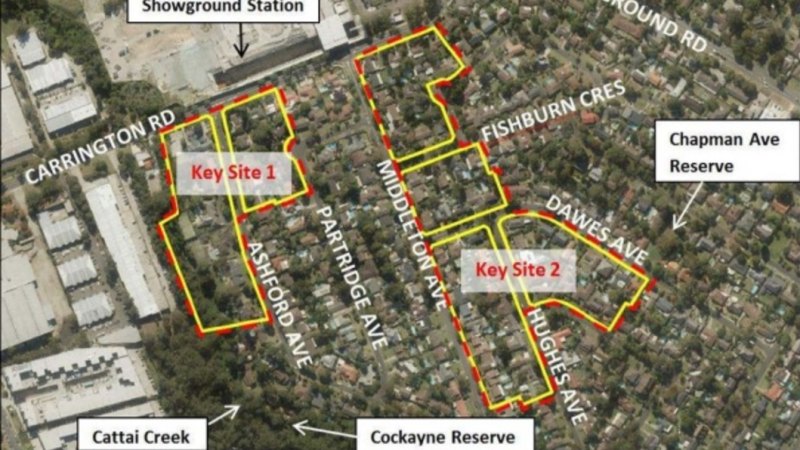 In October, the Sydney Central City Planning Panel found that the plans did not demonstrate strategic merit and should not be submitted for gateway determination. A gateway determination is when the Department of Planning decides whether a proposed change to an area's local environment plan should be allowed to proceed.
Loading
The planning panel's decision prompted the corporation to seek a review.
That review, by the Independent Planning Commission, recommended against the rezoning of the sites along Carrington Road in a decision published on Friday.
The commission said the corporation believed the plan would result in «a better outcome for the site» and was an opportunity to «achieve urban design outcomes … including improved street alignments and consolidation of public open space areas».
However, the council thought the indicative future development of the precinct would result in «buildings of excessive height, bulk and scale» and overshadowing of public open space.
More infrastructure, including a new primary school, was needed in the area to cater for about 9000 dwellings planned for the site, the council said.
The panel found that there had been no change in circumstances that would warrant further tweaks to the recently amended planning controls for the site, and said any such changes would undermine the integrity of the planning process.
The panel also said in its report that the rezoning could disadvantage other land owners in the precinct who had lodged development applications in line with the relevant planning controls.
"The commission finds that the planning proposal should not proceed to a gateway
determination," Peter Duncan and Carol Austin said in their advice to the Planning Department.
Mayor of the Hills Shire Michelle Byrne previously said council had identified that the «excessive floor space ratios and building heights» detailed in the proposal would have «a negative impact on the local amenity and character of the area, as well as add to more traffic congestion».
The NSW government plans to transform the land around the future Showground station at Castle Hill into a residential hub and new town centre with shops, cafes and open space.
The station is one of eight new stations being built along the rapid transit link connecting Rouse Hill and Chatswood, as part of stage one of the NSW government's $20 billion Sydney Metro project.
Megan Gorrey is the Urban Affairs reporter at the Sydney Morning Herald.