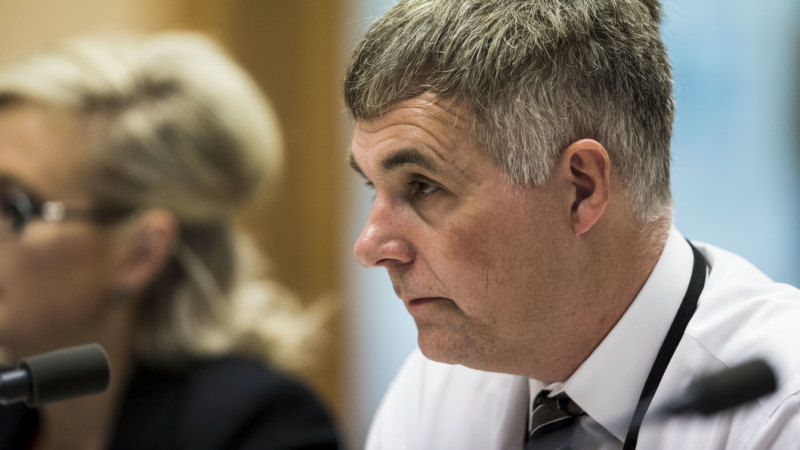 «We want retailers to be successful. We actually need them to be successful. But NBN has to be successful, too. We need to have enough cash in the business to complete the build, connect Australians, and also to maintain and upgrade the network as future demand emerges,» he said.
Loading
«Calls for a large wholesale price cut puts at risk the long-term viability of the company. We have made great strides over the last decade in bringing broadband to the whole country, but a sustainable business model will allow us to continue investing in the network, and continue operating successfully as a standalone business serving the needs of the whole community.
«Without that, I truly believe you put at risk the digital future of country, and all the benefits that come from that.»
The government has the power to direct NBN Co to lower its wholesale prices, which would likely lead to a write-down of the network's value. A write-down can only be triggered if an independent audit finds evidence it is required.
NBN Co is forecasting revenue to reach $5.6 billion by 2021 and expects to meet its modest 3.2 per cent return on investment. To achieve this, it is aiming for an average revenue per user of $51 a month. Mr Penn recently called for the wholesale price to be cut by $20 a month to allow retailers to increase their margins.
Mr Penn told The Sydney Morning Herald and The Age «there is an opportunity with a change of government to try and see if we can get some policy change on the economics of NBN and ultimately give the opportunity for a more sensible pricing regime». Telcos stand to benefit from any price cut as it could boost their revenue and rivals echoed the Telstra chief executive on Monday.
«Optus supports the view that a further assessment of NBN Co's pricing structure is a priority,» said Andrew Sheridan, the company's vice-president of regulatory and public affairs. «This will help to ensure NBN retailers such as Optus can continue to deliver great value to customers on a more sustainable basis.»
Loading
Vodafone chief executive Iñaki Berroeta agreed wholesale prices were a challenge but pointed the finger at Telstra.
«While we would be supportive of a reduction in NBN wholesale pricing, the government of the day needs to be very careful to ensure that any changes to the economics of the NBN don't deliver an even bigger windfall gain to Telstra,» he said.
Telstra has been given funds by NBN Co to compensate for the government-controlled network taking over infrastructure and accessing ducts and pits. When signed in 2014, the agreement was worth about $11 billion.
TPG chief operating officer Craig Levy pointed to issues with the rollout of the network and said the company was opposed to increases in the wholesale price.
«TPG has always been of the view that wholesale NBN pricing is too expensive, the NBN business case of $50+ [average revenue per user] does not make sense relative to consumer pricing and affordability in Australia,» he said.
The telcos declined to join Telstra in saying a Labor government offered an opportunity to deliver a change in prices.
Fergus Hunter is an education and communications reporter for The Sydney Morning Herald and The Age.
Jennifer Duke is a media and telecommunications journalist for The Sydney Morning Herald and The Age.