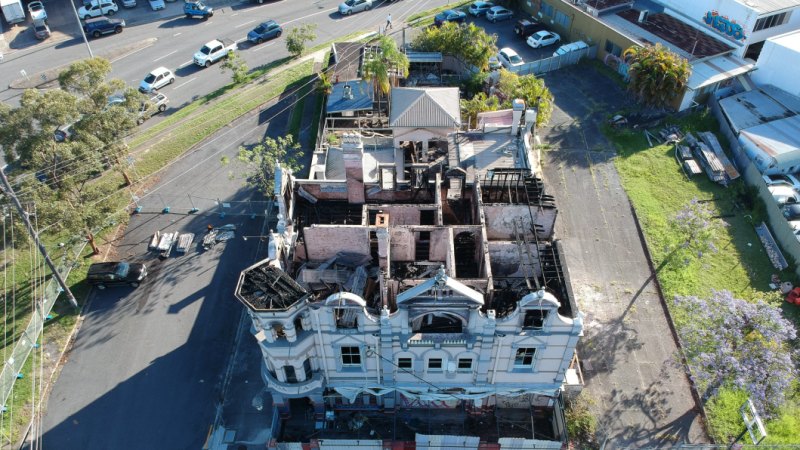 City planning chairman Matthew Bourke said, in the past week, engineers from the state government and council had met with engineers employed by the hotel's owner, Malcolm Nyst.
Cr Bourke said he had not yet received an update from the results of that meeting, but the engineers had met to go through the engineers' reports to "further interrogate the information in those".
"The report we had from the state, we had questions about," Cr Bourke said, adding the council needed to hear from the owner and their contracted experts to explain why they did not believe the hotel was capable of being restored.
At last week's committee meeting, Cr Bourke and Labor councillor Jared Cassidy both indicated their belief that the Broadway should be restored and full enforcement taken to ensure its safety.
However, Cr Bourke said the council's powers under legislation remained limited and the state government was responsible for enforcing further action.
Loading
Cr Bourke said he believed the council legislation was not strong enough to force the owner to rebuild the hotel after a September 2018 fire gutted the remaining structure.
On Tuesday, The Gabba ward councillor Jonathan Sri asked what legal processes would begin if it was agreed the building could not be restored.
Cr Bourke said if it was agreed the building was too derelict for restoration, a development application for the demolition of a heritage building could be submitted, which would further test whether the Broadway could be restored.
That would lead to the DA being submitted to the state due to the Broadway's state heritage listing.
Cr Sri asked if, hypothetically, the building was demolished, would there be any limitations to the use of the land afterward.
"It's a state-heritage place so SARA would provide any conditions as part of any approval, if there's approval granted," Cr Bourke said.
"The state has powers under the Heritage Act that they could still use, but we have to get through the 'is it structurally sound or not'."
A response to the petitioners explaining the council's position was voted upon and passed, with Cr Sri objecting.
The council's response noted the cost to Brisbane residents to acquire and restore the Broadway Hotel had not been part of the council's budget and there was no priority for a community facility in the Woolloongabba.
Lucy is the urban affairs reporter for the Brisbane Times, with a special interest in Brisbane City Council.