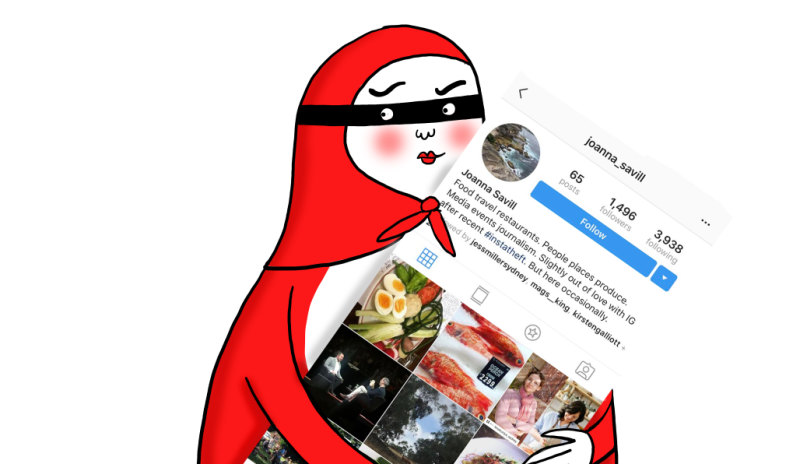 The emotional effect was dramatic. Beyond what might seem reasonable, perhaps. More than just a shock, it felt like an invasion, a bereavement, a brutal nightmare in which I'd been shut out of my life, the locks changed and no one believed I'd ever lived there. That no one, in this case, was Instagram. No matter how hard I tried to navigate its (extremely unhelpful) Help Centre, acknowledgement of what had happened, let alone a solution, was not forthcoming. Try our 'Need Help Logging In' page, the auto messages read. Note to Instagram: it's hard to log in if you're repeatedly told your account doesn't exist.
After a few semi-sleepless nights and days passed in a blur (yes, really!), I decided my life with Instagram was over. It was a waste of time, a scam, an illusion that somehow this (mostly) carefully selected edit of my life is important or, in some way even, real. Relief. No more Instagram. I would turn my back on this ridiculous technology. How galling, embarrassing even, that the loss of what had seemed like a relatively innocuous activity had the power to cause such irrational grief. But concerned friends started messaging me. And in a sudden frenzy of fear that Carly M would somehow start contacting them, abusing or even hacking them, too, I decided to take on Instagram at its own game.
I set up a new account – just different enough from the original name to allow me to do so – and posted my first photo: a screenshot of my stolen page, Carly M's handle clearly displayed, along with a description of the theft. I painstakingly followed everyone who'd ever followed me, in the hope that they would perhaps be curious enough to investigate and take action themselves.
I even went to my (Carly M's) page – fortunately still intact with my 1260 posts, comments and photos – and started grabbing them back, re-posting a select few on my new account. That time when … a memorable meal from November 2013 … a blast from the past. All with the hashtag #Instatheft, of course.
The wave of responses surged. Suggestions of what to do, expressions of disbelief and commiseration, public messages spreading the word, urging people to report the thief and unfollow «her» page. Within days, I had more than 1000 new followers and words of encouragement flowed.
I was back. I am back. As I write, there's still been no joy from Instagram, but there have been messages from people across the world offering to help, some of them highly placed to assist. I've been linked to contacts with Instagram in Copenhagen, London, Sydney and Melbourne, some of whom have proven useful, at least in part. Good or bad, I've seen proof that yes, there is some truth in this much-abused word «community». The technology may promise to create it – and Instagram's inaction makes that promise a lie – but perhaps the human element is stronger than any of it.
Joanna Savill is a former editor of The Good Food Guide and former director of Good Food Month. She is now on Instagram @joanna_savill.
To read more from Good Weekend magazine, visit our page at The Sydney Morning Herald, The Age and Brisbane Times.