Eduardo won an 800-metre Cranbourne barrier trial under his regular jockey — and Zschoke's partner — Brian Park on February 24 producing speed figures, according to some wise guys, that made him a major contender for a Caulfield charge despite drawing the 21 gate.
«Breathtaking» and «as well as any could trial» were rave reviews given to him. Obviously stable security would be enhanced to keep Hong Kong buyers at bay.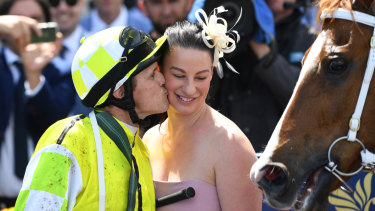 Alas, barrier trials can be difficult to decipher. Some trainers don't like to cut a horse loose in them. Once when the odds were more important than winning strike rates horses would carry enough weight on their legs to slow a rampaging rhino: lead in brushing boots and work shoes.
Now it is more closely monitored.
However, with The Autumn Sun, Waller isn't concerned about his lack of dash in two heats after a spell.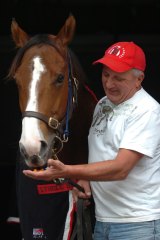 ''Given a rev up''…. ''Spright finished quicker'' …''not quick enough to take the gap'' were comments from the official trial caller Darren Flindell.
Waller maintains the three-year-old, like Winx, doesn't exert himself in trials. To my eye his heats at previous preparation have been superior to recent efforts. Maybe it's an age thing; he's mellowing into slumber away from the race day hubbub.
With the demise of the Darren Weir training empire, the big stables have become larger while small or battling trainers continue to wither due to lack of numbers.
Recent figures indicated Weir had 565 horses on his books, with Waller trailing on 366. Certainly Waller has been the beneficiary of Weir's departure, particularly in gaining Nature Strip, favourite for the Oakleigh Plate.
But there should always be a place for the trainer-tailored horse, constantly under the eye and hand of the major horse person. Yes, the systems employed by the current top-liners produce superbly conditioned equine athletes, but none would have bettered Joe Janiak, a Queanbeyan taxi driver, with Takeover Target.
Loading
From 2003 Janiak developed Takeover Target from a day-to-day proposition with bad knees to a nine-year-old sprinting freak who took his ability worldwide.
Like Takeover Target, Eduardo started late as a four-year-old but if anything has gone further, faster, than Janiak's charge. Takeover Target notched Gosford's listed Pacesetter at his fifth start followed by the Ramornie at Grafton.
Fifth time out Eduardo, by Host, a stallion from Chile, hardly renowned by sales toppers, scored in the group 2 Caulfield Sprint last start on October 20.
Takeover Target wasn't as dominant as a five-year-old but the best was to come.
''Joe Janiak and Takeover Target were real pioneers for southern hemisphere racing in Europe and they opened our eyes to the amazing quality of Australian sprinters,» Aidan O'Brien marvelled in Lyndall Crisp's Takeover Target (Ebury Press).
Janiak purchased him for $1350 and was dirty he didn't get him cheaper. The gelding had reached $800 and the bidding stopped until the auctioneer mentioned he had won a barrier trial.