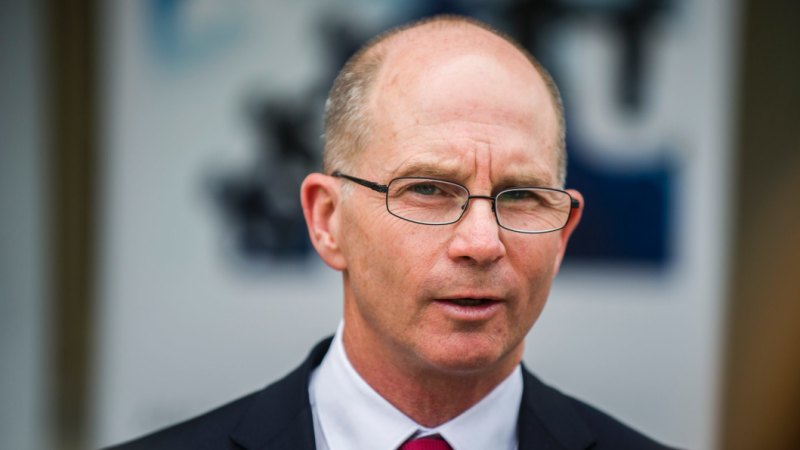 «Dr Kelly has held the role of ACT Chief Health Officer for the past eight years,» he said in the email.
«Dr Kelly has dedicated this time to bettering the health of the ACT population, through a range of protection, prevention and promotion activities.
«Dr Kelly has also led the public health response to many an incident or health emergency, from food or communicable disease outbreaks to environmental hazards.»
Mr De'Ath thanked Dr Kelly for his time working in ACT Health and the difference he had made to the health of Canberrans.
He thanked Dr Kelly for his dedication, leadership and commitment to improving the health of Canberrans.
Mr De'Ath said a further announcement regarding a replacement would be made in the coming weeks.
The past year has seen upheaval among the top ranks of ACT Health's executive team, which began with director general Nicole Feely departing in March last year.
In September the CEO designate of Canberra Health Services Janet Anderson pulled out of the role just days after she was appointed.
Eventually, Victorian health bureaucrat Bernadette McDonald was announced as the interim chief executive and given the role permanently in December.
Chief medical officer Dr Jeffrey Fletcher resigned in October telling colleagues he was looking for jobs outside of Canberra.
The director of medical imaging at Canberra Hospital resigned in late December citing personal reasons.
The resignations came during a tumultuous 12 months for ACT's public health system, which has come under intense scrutiny over its workplace culture.
An interim report found there were significantly poorer outcomes than comparable data in NSW in a staff wide survey.
The review found troubling practices of bullying and harassment, an inability to make timely decisions, poor leadership and inappropriate recruitment practices.
There is no suggestion Dr Kelly's resignation is linked to the review.
Daniella White is a reporter for The Canberra Times with a special focus on health issues