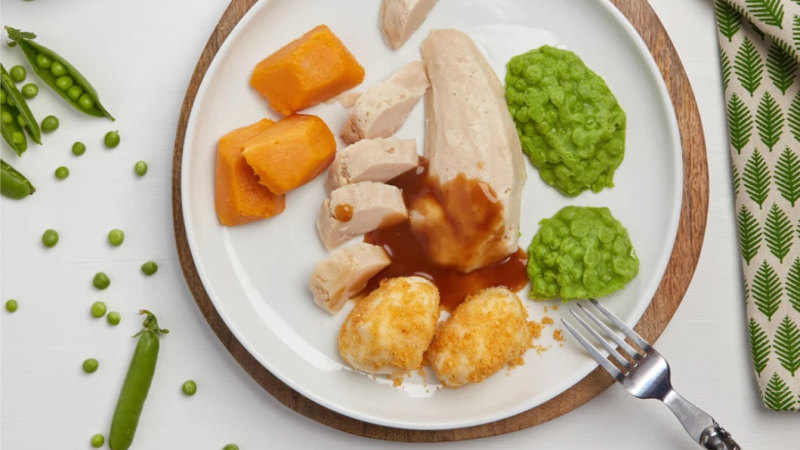 Mr Cook declined to answer questions but issued a statement on behalf of the family business of more than 30 years.
«We are horrified this has happened and we're doing everything possible to assist the health authorities,» Mr Cook said.
Loading
«We would like to express our sympathy to the family of the woman who has died and will continue to co-operate with and assist the relevant authorities in every way possible.
«This has devastated my family, and we, as much as everyone else, wants to get to the bottom of how this happened.
«This is a terrible tragedy, and our hearts go out to the family of the woman who has died.»
Loading
Mr Cook said the source of the listeria was yet to be determined, and the health department was looking at which part of the food handling process was at fault.
«We are working closely with the health authorities and our suppliers to determine how listeria may have been introduced to the ingredients we cook in our factory,» he said.
The Department of Health and Human Services and the Greater Dandenong Council closed the facility overnight on Thursday.
«A thorough clean has been completed. The facility will not reopen until further testing and improvements are made,» the department said in a statement.
«Facilities supplied by the company, including private hospitals, aged care centres and Meals on Wheels services have been contacted to make alternative arrangements.»
No public hospitals are supplied by the company.
Listeriosis is an illness usually caused by eating food contaminated by the bacteria Listeria monocytogenes.
The bacteria is present in soil and water, but tends to come into contact with humans through food.
In healthy people, the immune system can easily deal with it, and an infection causes few symptoms — or none at all.
But it can be particularly dangerous for pregnant women, the elderly, and people with weakened immune systems.
On Friday, the department said there had been two cases of listeriosis so far this year, compared to nine for the same period in 2018. Victoria had 27 cases of listeriosis for the 2018 calendar year.
Joe Hinchliffe reports breaking news for The Age.
Liam is The Age and Sydney Morning Herald's science reporter